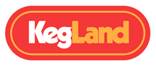 Distillers or Brewers Digital Scales – 40kg
$89.95 inc. GST
Plugin and Battery Powered Home Brew Digital Scales 40kg
Made of highly accurate sensors, the 40kg Home Brew Digital Scale is your best companion prior to your brew day routine. Don't take the small kitchen scales that are hard to read with a giant bucket on it. Get yourself some serious scales for some serious business…beer business!
It runs on a rechargeable battery which means you can use it anywhere you like. The battery is fully charged within 2 hours and can run up to 140 hours just from a single charge.
Specifications:
Power: AC or rechargeable battery
Voltage: 220v 50Hz/60Hz
Battery required: 4V 6AH recharge battery
Capacity: 40kg
Increment: 1g
Precision: 1/3000F.S
Display windows: Weight (5 digits), Unit price (5 digits), Total Price (6 digits)
Platform size: 33.5×23.5cm
Product size: 34x33x8cm
Colour: Black (unbranded)
NOTE: All scales used for commercial purposes are required to be calibrated.
In stock
Video
Only logged in customers who have purchased this product may leave a review.
Product Enquiry