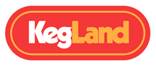 (duotight) Kits, Regulators, Valves, Gauges
$8.25 – $89.95 inc. GST
duotight Kits, Valves, Gauges….
Compatible with our   EVABarrier lines
No clamps are necessary!
We do recommend cutting your hosing straight, not on an angle, to ensure the line has a complete seal. To remove the fitting simply push in the collet and the hose can be removed. These push-in fittings are suitable to be used up to 100 psi.
Video
Only logged in customers who have purchased this product may leave a review.
Product Enquiry