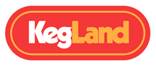 Glycol Chillers & Accessories
$20.00 – $1,395.00 inc. GST
Cooling in Brewing and Other Applications
Glycol chillers are a specific kind of refrigeration system, often used to cool a variety of liquids, including alcohol and other beverages. Using a chiller allows producers to lower the temperature of the product dramatically over a short period of time, depending on the production needs. Propylene glycol plays a significant role in the application of a glycol chiller. For cooling in brewing, there are few processes where decreasing or maintaining temperature is important – like crash cooling a beer after fermentation, or keeping a steady temperature during fermentation (which generates heat), or cooling the wort after an initial boiling process.
Videos attached are by: by Kee for the G20 & G40.1 also a  review by David Heath for the Grainfather Chiller
Description
Additional information
| | |
| --- | --- |
| Weight | N/A |
| Dimensions | N/A |
Only logged in customers who have purchased this product may leave a review.
Product Enquiry