Description
From Vineyard to Glass
Winexpert's commitment to excellence, and dedication to delivering the highest quality products in the winemaking market, has made us the world's foremost supplier of premium wine kits. Our careful sourcing of supply, combined with state-of-the-art processing facilities and stringent quality control procedures continues to set the industry standard. Great wine is not made in a factory; it is made in the vineyard, where sunshine, good soil and careful tending make great grapes.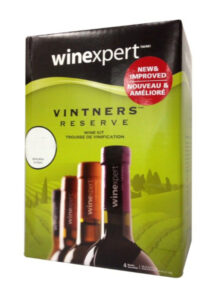 10L Vintners Reserve™  – Ready in 4-weeks. Makes 23L

Easy to make and easy to enjoy, Vintners Reserve wines offer excellent quality flavours and aromas and there are almost 30 available styles to choose from.

16L Selection™  – Ready in 6-8-weeks. Makes 23L
Our most popular premium wines are made from the Selection series and those who demand wines with an exceptional body, flavour and aroma will be able to choose the perfect accompaniment for every occasion from over 40 available wine kits in this series.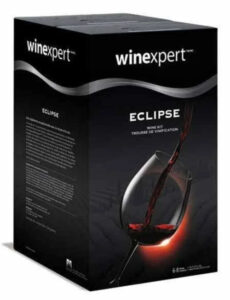 18L Eclipse™   – Ready in 8 -10 weeks. Makes 23L
Eclipse has the highest single strength juice and varietal content of any Winexpert wine kit, past or present. Added grape skins on most of the red wines as well as a change in oak and yeast processes on some styles ensure Eclipse wines are comparable to expensive commercial wines, delivering outstanding varietal character, structure and flavor intensity.