Weck Preserving Jars
$55.00 – $104.00 inc. GST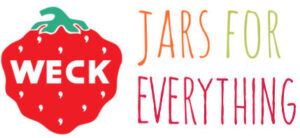 THERE'S SOMETHING FOR EVERYONE
The world of WECK glasses
You can preserve the fresh harvest from fields and trees with our jars. Whether whole, like jam or juice – you will find what you are looking for. And they are not only suitable for preserving: as molds for bread and cakes, decorative glasses, or even to pack food for on the go.
Free shipping NZ-wide with all full packs of 6 or 12 jars, including your selection of Weck options. Weck options shipped separately attract shipping costs
Product Documents
Only logged in customers who have purchased this product may leave a review.
Product Enquiry